Manasik Muski Oud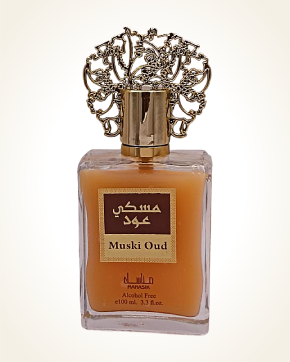 Manasik Muski Oud
Water Perfume 100 ml
In Stock
Water Perfume Sample 1 ml
In Stock
Description
Muski Oud is an Aqua Parfum with powder and is produced without the use of alcohol. Before use, shake the bottle well so that the powder component that settles at the bottom of the bottle can disperse and the fragrance ingredients combine, so that you can experience the pleasant sensation of applying the fragrance to your body, preferably right after your morning shower.
The oud touch of the oriental caress of soft-sounding woods, in harmony with the tenderness of musk, intertwining their tones.
Oud essential oil is rendered with a gourmand flood of lazily lingering, dark honey, against a background of floral echoes dominated by rose and a fleeting, as if hidden behind a curtain, herbal earthy note of patchouli.
Muski Oud is a pleasantly woody composition with wisps of musk that now and then get the main solo to be engulfed again in the warm embrace of oud.

You might also like